---
Services
OptionPay is recognized as a leader in the card-not-present, merchant friendly, consumer services payment arena. We are passionate about solving payment needs, helping our customers understand that they have an option on how to pay for all products and services. We help merchants understand the payment industry, avoid mistakes, increase security, optimize billing, and reduce unnecessary fees.
OptionPay merchant and payment card services include the following options:
Virtual Terminal
Website Integration API
Bill Pay / User Fee
Hosted Payment Pages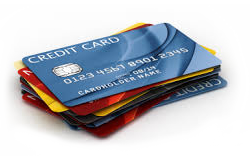 Testimonials
Here are just a few of the testimonials OptionPay has recieved over our many years of working with strategic partners. All of these customers and so many more trust OptionPay for their merchant services.
The Municipal District of Bighorn introduced the OptionPay portal to our residents via our website in February 2020.  Previously we were unable to offer a credit card payment for large items such as tax payments, utility payment, and any other large purchase receivables, because of the merchant fees associated with those big purchases. OptionPay being a user pay portal, allowed us to offer a more convenient way for our residents to pay their accounts. We were skeptic at first that residents wouldn't like the user pay option, however, the pay portal is clear, concise, and easy to use. We have had great feedback from residents regarding the ease of use. It has been a very useful tool for our residents.
We have been with OptionPay for over 3 years now and find the system to be simple and efficient to use. Set-up and customization were quick and painless and pulling reports is easy and accurate. Our ratepayers and customers find it very easy to use from the OptionPay link on our County website and/or the County App. Our main contact Shawn has been willing to help with any and all questions, requests and issues. If he is unable to find a solution, the OptionPay team has been readily available to find an answer quickly.
Partnering with OptionPay has been a great asset to the Red Deer County. We can accept credit cards payments without dealing directly with the fees. Our OptionPay platform is user friendly and tailored to our specific needs. The OptionPay team is always available to help or make any changes required, and the service has always been great!
By using OptionPay for the residents of the Town of Osoyoos, there has been added value in providing another service of payment. Using OptionPay has been easy and effective. With a simple platform, clear fee structure and processing, those who take advantage of the system are overall pleased with being able to pay by credit card. As a municipality, it is a challenge to navigate how to process credit card fees. OptionPay has taken on that challenge and provided excellent results. Working with OptionPay has been the definition of simple and the staff is always so helpful and response time is minimal.